iOS 17 beta 4 has been out for a few days, and I've been using it full-time on my iPhone 14 Pro Max and iPad Pro. In this blog post, we will discuss the new features and updates in iOS 17 beta 4 and compare the experience with iOS 16.6 . Additionally, we'll touch upon other recent updates and changes in the Apple ecosystem. So, let's dive in!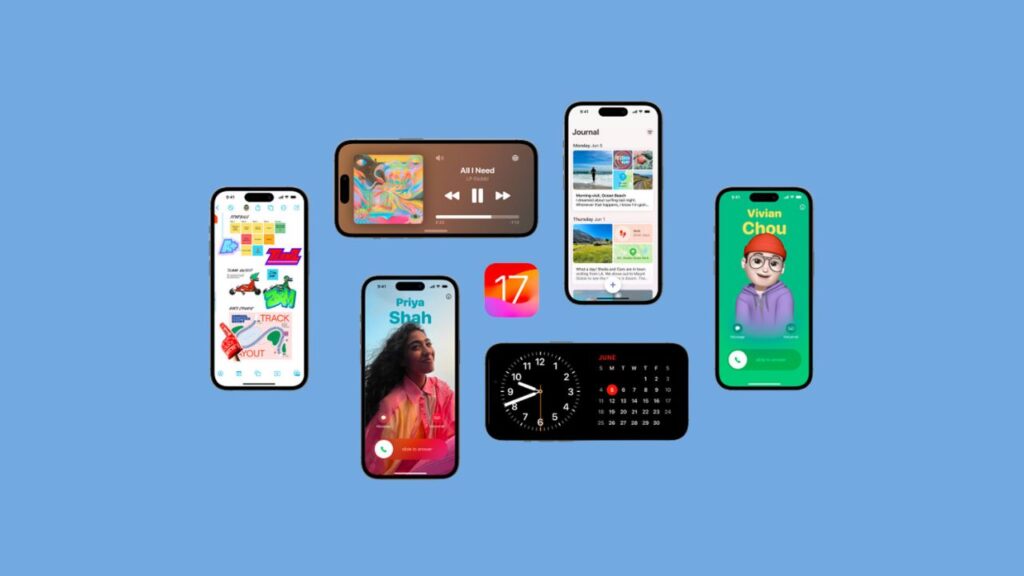 AirPods Firmware Update and iPhone 15 News

Before we delve into iOS 17 beta 4, let's talk about some other recent updates. AirPods firmware 6.0 for AirPods Pro 2 has been released, showing improvements in the connectivity. On another note, we've heard some news about the upcoming iPhone 15, suggesting a possible price hike and a potential delay due to the inclusion of a titanium frame. More details will be discussed in the next news update on Monday.
Other Apple Updates
Apple continues to release Safari Technology Previews with regular updates. Twitter's X feature, initially present on Android, is now available on iOS, but some users may not see it yet. In terms of overall updates and changes, we'll explore a few notable ones.
Also Read: What Brings iOS 17 New Changes to Messages
Wallpaper and Customization Changes

iOS 17 beta 4 introduces some minor wallpaper changes, such as a new option for live photos and adjustments to the font customization, making it a little thinner compared to beta 3.
App-Specific Updates
Phone App: Voicemail has been moved back to the tab section.
Health App: The State of Mind in Mental Well-Being has a new dark mode version, offering a more pleasing experience.
AirPods Pro Settings: Minor changes have been made to Noise Control, Transparency, and Adaptive settings.
Spatial Audio: A new pop-up helps users understand and experience Spatial Audio.
Camera and Photos Improvements
iOS 17 beta 4 brings a few changes to the Camera and Photos apps, including the ability to save live photos as videos. In the Health app, the log background for mental well-being has been updated with dark mode.
WatchOS 10 Beta 4 Changes
In WatchOS 10 beta 4, the Activity app now has a gray background instead of pure black, and the walking person icon has a round background to highlight activity.
Other Notable Updates and Fixes
Sound Curtain option has been removed from VoiceOver in Accessibility settings.
The Twitter app icon has changed.
Rumors of an action button on iPhone 15 Pro models have surfaced.
Performance and Battery Life
Users report mixed experiences with iOS 17 beta 4 in terms of performance and battery life. While some find the battery life improved, others are experiencing minor bugs and animation stuttering. Connectivity and overall stability seem better than previous beta versions.
Known Issues and Feedback
iOS 17 beta 4 includes a list of known issues that users should be cautious about. Apple encourages users to submit feedback through the Feedback app to help address these issues.
Conclusion
iOS 17 beta 4 brings several improvements and updates, making it an exciting release for testers. While there are some minor issues and varying experiences with performance and battery life, the overall feedback has been relatively positive. As we await the public beta 2 and future updates, we anticipate even more refinements and new features. Remember to stay tuned for further news and updates, and don't forget to submit feedback to help Apple improve the system. Thanks for reading, and see you next time!