Hi, everyone today we'll be exploring all the fantastic new features in Messages or iMessage with iOS 17. Apple has made some significant improvements, making messaging more intuitive and enjoyable. So, let's dive right into it!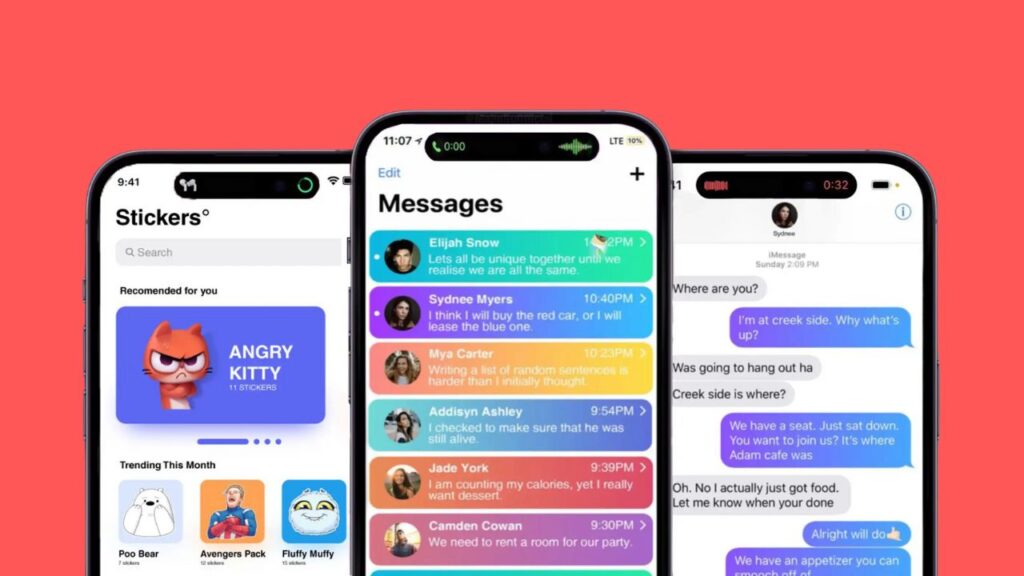 1. Revamped Keyboard Apps: In iOS 17, Apple has relocated the keyboard apps. Instead of appearing at the top of the keyboard, they can now be accessed by tapping the plus icon on the left side of the text entry box. The rearranging feature allows users to personalize the app order, making it more convenient to access frequently used apps.
2. Faster Message Replies: Replying to messages has become much easier with iOS 17. Simply swipe to the right on a message, and you can reply directly without the need to press and hold. This gesture-based approach makes messaging more efficient and time-saving.
3. Improved Emoji Search: Finding the perfect emoji is now more user-friendly with the updated emoji keyboard. A "Done" button has been added, allowing users to quickly exit the emoji search without any hassle.
4. Enhanced Voice Dictation: iOS 17 has upgraded voice dictation, making it more accurate and user-friendly. As you speak, the text is highlighted in real-time, providing a clearer representation of your message.
5. Real-time Transcription of Voice Messages: iOS 17 introduces the option to send audio messages that are transcribed in real-time. This feature is handy when you're in a rush and can't listen to the voice message. Plus, you can adjust the playback speed of received voice messages.
6. Drag-and-Drop Emoji and Stickers: With the new iOS update, you can now drag and drop emoji and stickers directly onto your messages. Personalize your conversations with fun stickers, and they will stay put exactly where you placed them.
7. Check-In Feature: The new "Check-In" feature allows you to alert family or friends when you reach a destination. This end-to-end encrypted option provides location, battery level, and cell service information to the recipients.
8. Automatic Deletion of Verification Codes: To keep your messages tidy, iOS 17 can now automatically delete verification codes after they've been used for autofill. No more clutter in your messages!
9. New Contact Widget: The contact widget has been updated to include buttons for messaging and calling, making it quicker to contact your favorite people.
10. Improved CarPlay Messaging Interface: CarPlay's messaging interface now has large buttons for easier access to reply options and message composition through Siri.
So, there you have it, the exciting new features in Messages with iOS 17. Apple has made messaging more user-friendly, fun, and efficient. Remember, these features might be subject to slight variations before the official release, but they capture the essence of what's to come.
What do you think of these changes? Do you like the revamped design and features, or do you have other suggestions for Apple to consider? Let me know in the comments below! If you enjoyed this post, please share it.