The world of iOS just got a whole lot more thrilling with the recent release of iOS 17 developer beta 5. This update is a game-changer, packed with an array of fresh features and enhancements that are bound to leave you buzzing with excitement. In this blog post, we'll delve into ten of the most remarkable updates that have graced our screens, giving you a sneak peek into the future of your iOS experience. So, buckle up and get ready to embark on this thrilling journey through the latest iOS innovations.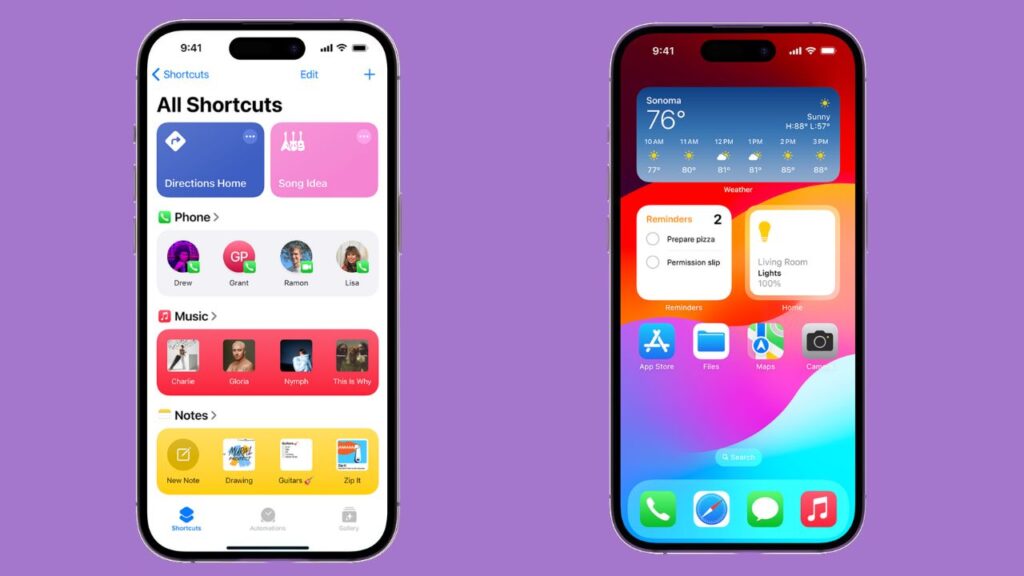 1. Private Browsing Protection with Face ID
Safari, your trusty gateway to the digital world, now comes with an extra layer of privacy. iOS 17 developer beta 5 introduces a new splash screen, guiding you on how to enable the Face ID lock feature for private browsing. Keep your sensitive browsing activities under wraps with this seamless integration of biometric security.
2. Enhanced Check-In Feature in iMessage
Keeping track of your loved ones just got even more detailed. The improved check-in feature in iMessage provides additional information, including timestamps and locations, when someone you're tracking unlocks their iPhone or removes their Apple Watch. Whether it's a family member or a friend, you can stay informed about their whereabouts and well-being.
3. Health and Activity Data Sharing
Your well-being takes center stage with iOS 17 developer beta 5. Apple is extending an invitation to share your health and activity data, further refining the Health and Activities apps. Join hands with Apple to contribute to health-related advancements, all while staying on top of your personal fitness goals.
4. Live Voicemail Caller ID
Say goodbye to the guessing game of missed calls. The all-new Live Voicemail Caller ID presents an improved UI, allowing you to instantly block potential scam calls or answer them confidently, even from unknown numbers. Experience better call management with this sleek enhancement.
5. Airdrop Reimagined
Sharing files seamlessly between devices has received a makeover in iOS 17. The animations are smoother, the options are more versatile, and there's a fresh new sound that accompanies the experience. And the cherry on top? You can now review and select multiple photos before transferring them, putting you in complete control of your file sharing.
6. Find Your Apple Remote with Siri
Apple Remote is here to lend a helping hand – or rather, a helping voice. Activate Siri to locate your Apple Remote with a simple prompt, making those elusive moments a thing of the past. It's time to bid farewell to the frantic search for your remote control.
7. Shazam's Dynamic Island Animation
Feel the rhythm and groove with Shazam's Dynamic Island Animation. As you indulge in your music detection adventures, this animation dances onto your screen, adding a dash of flair to the already delightful experience. Shazam and iOS 17 are truly a match made in music heaven.
8. Polished App Store Tags
Apple's meticulous attention to detail shines through in the App Store. The familiar "Get" button no longer shouts in all caps, providing a more refined and visually pleasing user experience. Small changes like these demonstrate Apple's commitment to crafting a harmonious digital environment.
9. Name Drop on Apple Watch
Are you rocking an Apple Watch? Then get ready to explore the enhanced Name Drop feature. Sharing from your Apple Watch has never been smoother – whether it's watch-to-watch or from your watch to your iPhone, the seamless integration ensures you're always connected.
10. The Countdown to Public Beta
For those eagerly waiting to dive into the iOS 17 excitement, the public beta is on its way. While iOS 17 developer beta 5 is currently making waves, the public beta release is just around the corner, promising even more eager tech enthusiasts a taste of the future.
There you have it – a whirlwind tour through the ten exceptional updates gracing iOS 17 developer beta 5. With each enhancement, Apple continues to redefine the boundaries of innovation, ensuring your iOS experience remains dynamic, intuitive, and unparalleled. As the tech world eagerly awaits the official release, stay tuned for more updates and insights from us. Until then, keep exploring, experimenting, and embracing the ever-evolving world of iOS!